Morning friends,
Since it's Monday, and no one likes Mondays, I wanted to post two things that make a Monday a WHOLE lot better.
That's right, my two celebrity crushes.
Of course, neither of these men even hold a CANDLE to Mr. Pit...but I will say they are cute enough to feature.
Eye Candy #1...Channing Tatum. Look at those abs people. AND he can dance. YUM.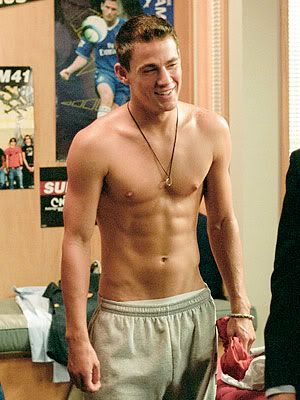 Eye Candy #2...Joseph Gordon-Levitt. He is SO amazingly cute in (500) days of Summer.
With those pictures, enough said :)
Happy Monday!!
xoxo Mrs. Pit